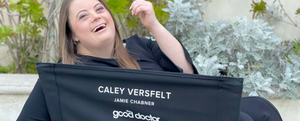 Acting
Caley's dreams keep getting bigger. Caley is an actress and has appeared as a guest star on ABC's The Good Doctor and A&E's Emmy Award-winning show, Born This Way. Caley can be found on the opposite side of the camera as a production assistant for Gia and Dragon in the Easter Seals Disability Film Challenge and You Did What? Caley was in Joey Travolta's Let's Work documentary, which demonstrates employers can be successful hiring people with disabilities, and how communities benefit. Autism Speaks, Best Buddies and Special Olympics partnered with Entertainment Industry Foundation (EIF), to create the Delivering Jobs Campaign. This movement is to create jobs and leadership opportunities for people with intellectual and/or developmental differences. Caley is part of the ad campaign and was pleased when her picture was in Times Square. Caley works for EIF and is proud of the charities they support.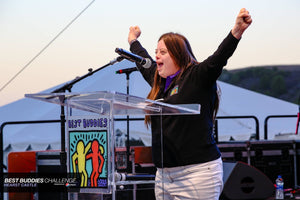 Speaking
Caley is available to speak at your next event or conference. She will inspire your guests to overcome obstacles in pursuing their dreams. She spreads kindness, acceptance, and inclusion. As a motivational speaker, Caley assists businesses and entrepreneurs by motivating people to overcome challenges and self-doubt which prevents them from achieving their goals. Caley also serves the special needs community by encouraging people with and without disabilities to believe in their abilities and the abilities of others. Caley represents multiple organizations including being a Global Ambassador for Best Buddies International and a Global Messenger for Special Olympics Southern California. She previously served on their Board of Directors. Caley speaks at businesses and at events enhancing the world of people with disabilities and their communities. Caley was a Games Associate, public speaker, and correspondent with the 2015 Special Olympics World Games.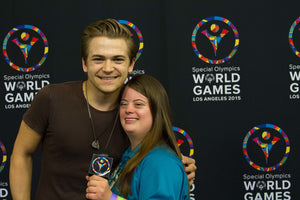 Corespondent
Caley thanks the Special Olympics World Games for providing her start as a correspondent and allowing her to interview celebrities on the Blue Carpet and throughout the Games. As a media correspondent, Caley has had the opportunity to meet many wonderful and kind people. "I love interviewing people, it's a great opportunity to discuss inclusion and show our abilities." Caley was honored to co-host The Media Access Awards on TV with Brian Johnson. Kindness is Cool!